Make an eCommerce Website using HostFiti Website Builder
A successful sale starts long before someone clicks "buy." Create a store as unique as your brand and create a special experience for navigating your products, content and site.
Sell unlimited products, send SMS promotions to potential customers, get daily & weekly sale reports, receive payments via Lipa na M-Pesa, PayPal and much more!
Starting at $34.99/mo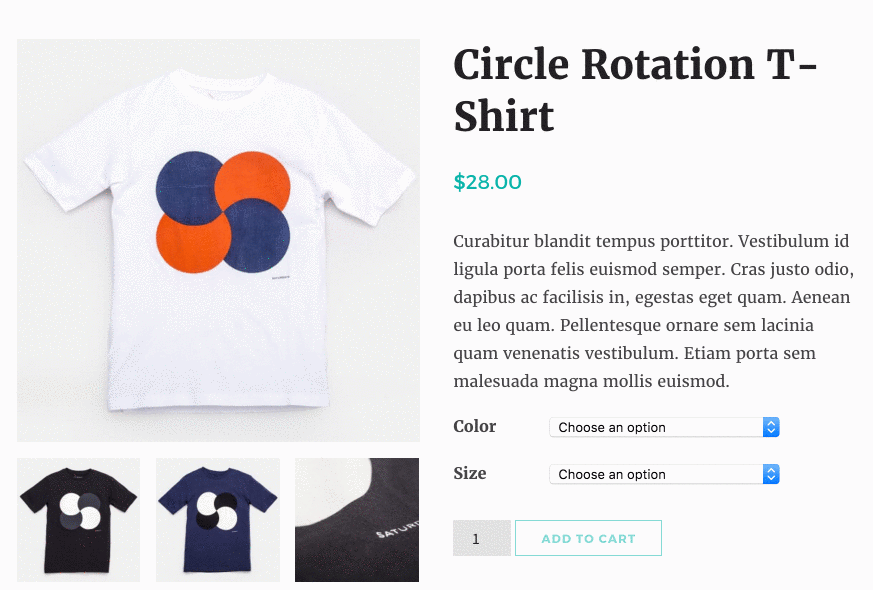 Sell Any Product, Any Time
A sale is the destination, and your online store is where customers can either abandon things in the aisles or finish strong. With our ecommerce module, customers can purchase your products at their convenience.
Physical, digital, or both: Sell physical products that will ship to a customer, digital products they can download or any combination of the two.
Affiliate products: Show products available on other sites with an affiliate link for customers to purchase them.
Unlimited variations: Offer any number of variations (like color, size, fabric and so on) for a product with the option to set prices, stock and images for each variation.
Import and export products: Add and update product information like name, short description, regular and sale price, and more using a CSV file.
Built-in payment processing from leading providers: Take payments via M-Pesa, Stripe and PayPal. Accept credit cards, Direct Bank Transfer, checks or Cash on Delivery.
Shipping options: Give customers the option of pickup, local delivery or shipping. Restrict options available based on customer location.
Shipping rates: Set a flat rate or define specific rates for different products, like extra charges for heavy products. Calculate and show the right rates to customers at checkout.
Free shipping: Offer free shipping for certain products or certain locations - the choice is yours.
Geo-location support: Auto-detect your customer's address to make shipping and tax calculations simpler.
Optimized For Mobile Sales
Almost a quarter of all eCommerce sales now come via mobile devices, with that number projected to reach over 50% by 2021.
We follow the trends, which is why we make sure our website builder sets you up with a responsive design that your shoppers will love, as well as specific configuration options for mobile, tablet, and desktop devices to ensure the best experience no matter what device a shopper is on.
Conversion Ready Checkout
With an average industry cart abandonment rate of ~69% and over 50% of those abandoners citing issues with the checkout design, a poorly designed checkout page can quickly cost you a huge chunk of your revenue.
We give you the tools to cut your cart abandonment rate by offering a customizable, conversion-optimized checkout process.
ALL THE FEATURES THAT YOU NEED
The Ultimate Value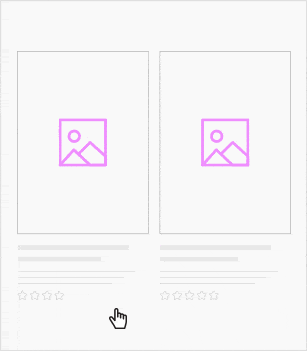 Quick View
Let your customers preview each product in detail without needing to open a new page. It allows you to select various options to give users a better view and increase your conversion rate.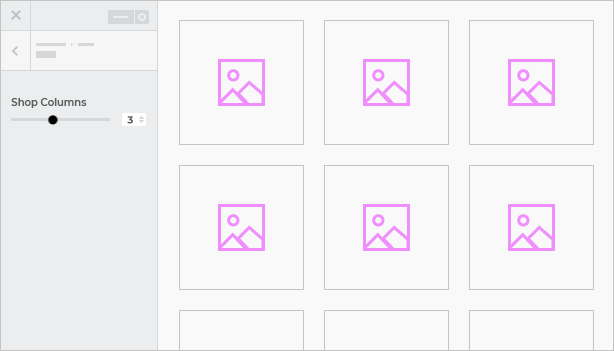 Grid Settings
Display your products in a highly customizable and responsive grid layout. You get complete control over columns, button settings and more.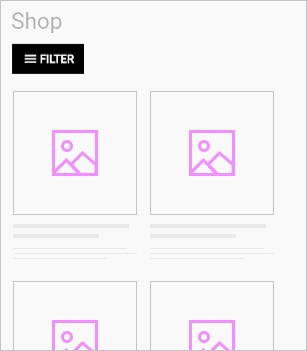 Off Canvas Sidebar
Filters help users find products they are looking for faster. Add helpful filters and widgets in off-canvas sidebars to improve user experience on your store.
Gallery Options
Display product images in a flexible-width gallery that you can adjust vertically or horizontally. With options to open an image in a lightbox.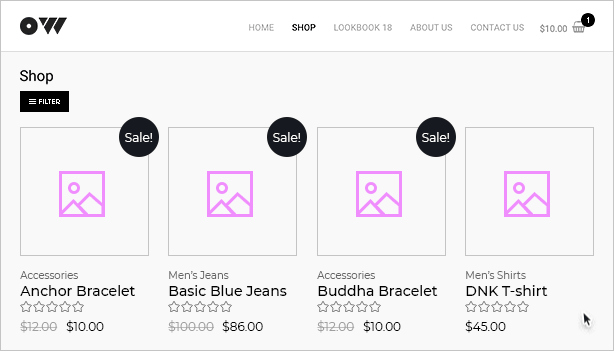 Dropdown Cart
Let your shoppers take a quick look at their cart from any page without a reload. The dropdown cart gives them a quick summary of the items added to their cart.
Sales Bubble
Capture user attention with trendy sales bubbles in which you can customize the text, the styling, shape etc. so that it grabs attention and contributes well in boosting sales.
Manage Orders & Customers
Get orders out the door in a timely manner and keep customers updated to spark future purchases and happiness. Our ecommerce module has a set of features to make this easier all around.
Customer accounts and guest checkout: Allow customers to register and choose to automatically generate usernames and passwords, or not. Display a returning customer login reminder. Enable guest checkout for those who don't want to register.
One-click refunds: Offer pain-free refunds to customers that can be managed directly in your website's dashboard.
Inventory management: Track stock levels, hold stock after an order is cancelled, get notifications for low and out-of-stock items, hide out-of-stock items and more.
Order management: Add customer notes, edit stock manually, mark items you shipped, and manage the fulfillment process.
Email templates: Send notifications to customers at critical stages, e.g., after they make a purchase or when their order is complete.
Add shop managers: Give your team access to manage orders and view reports without making them an admin.
Optimize Your Store to Sell More
Our ecommerce module comes with features to help you connect your audience with the right offer.
Coupons: Give customers coupons for a fixed amount, a percentage off or special offers like free shipping. Offer coupons for their whole cart or certain products.
Related products: Show related products to help customers find complementary products or encourage them to purchase more.
Highlight important products throughout your store: Use a widget to showcase top products, a specific category or tag, products on sale, featured products or recently viewed products on any page of your store.
Reporting: View sales, refunds and coupons over time. See your top products and categories.
Dashboard: Add sales, orders, and at-a-glance status summary window to your website's dashboard to easily see how your store is doing.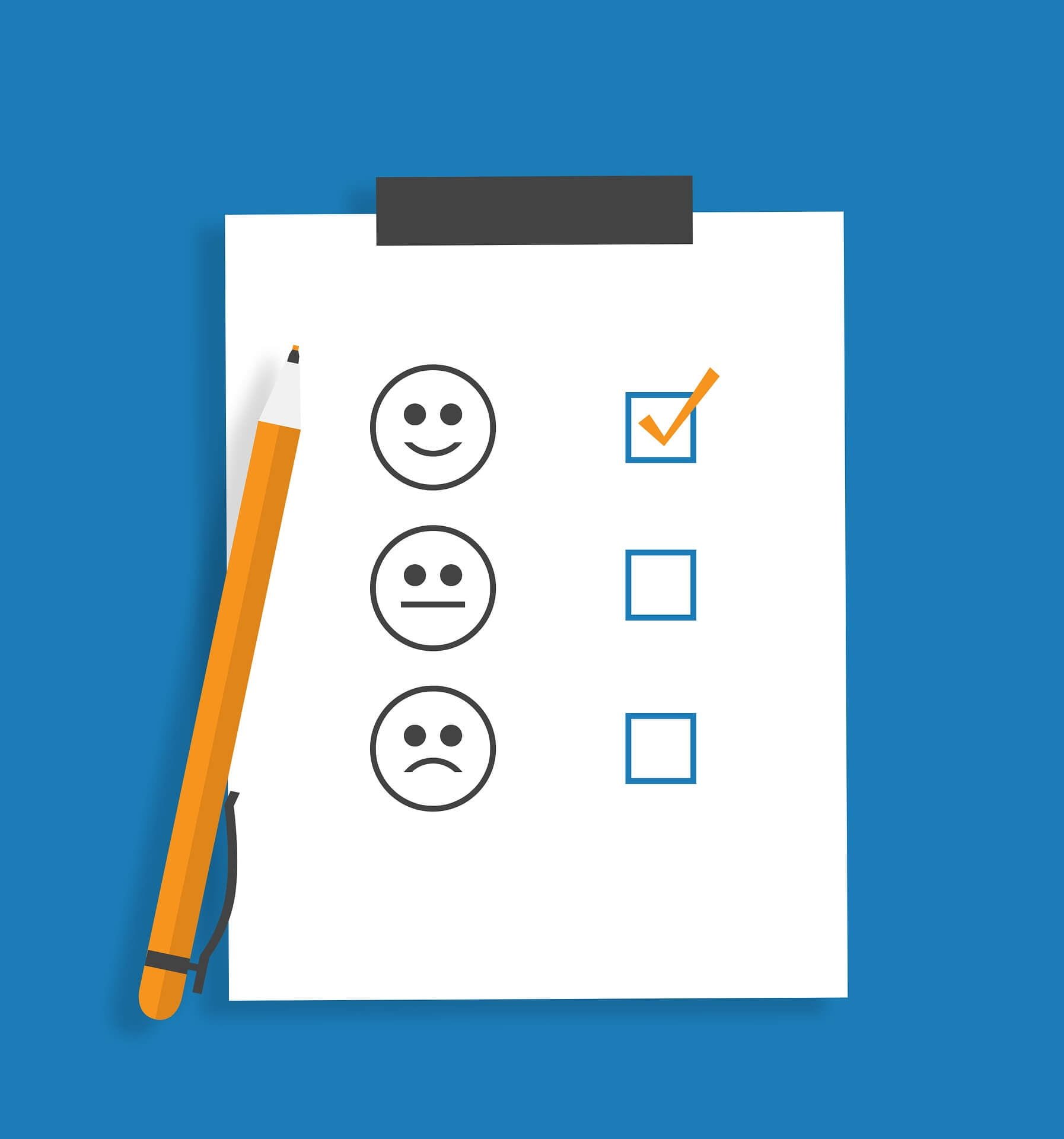 Creating a website with HostFiti is as easy as

1

-

2

-

3