Are you dreaming of creating a powerful website by yourself? The right choice of Do It Yourself (DIY) website builder can make your dream come true without much effort.
No one will deny that online presence is vital for any business nowadays. Whether you produce goods or provide services, it's almost impossible to be on top without a highly-functional website.
However, is it possible to create one if you are not a pro in web design? Can you succeed without knowing a line of code?
Don't worry.
It's not a problem anymore with modern website builders. Zero need to code required.
In this article, we'll focus on the DIY website builders you can use to create a competitive website in 2019.
We'll look at:
What a DIY website builder is
What your options are
How to know whether you need one
What key features you'll need to make sure your DIY website is done well.
Go from website templates to website revenue!
What is a DIY website builder?
A DIY website builder is a platform that lets you create a website without any special skills.
Yes, neither tech nor design skills are necessary.
One of the main online website builder features is drag-and-drop functionality. It allows you to create a website using two things: a mouse and imagination.
The process resembles that of playing with building blocks. Simply take the premade block you need and drop it on the layout wherever you like.
That's it.
Online website builders are typically What You See Is What You Get (WYSIWYG) tools.
To put it simply, you immediately see every change you've made while editing your website and you fully control the look of the website all the time. There'll be no unexpected surprises when its final version appears online.
Online website builders work through your internet browser and you don't have to download any software. This means that you can work on your website from anywhere if the internet connection is available.
You are able to create and curate your website on the go.
The benefits of a DIY website builder
It doesn't matter whether you are a beginner or a pro, using a website builder can provide multiple benefits.
Here are just a few advantages you'll get.
No need to start from scratch
The most difficult thing at the start is to start.
Unfortunately, not all of us have hundreds of sparkling ideas when it comes to website creation. That's when website builders are highly helpful.
Modern website builders offer you templates to choose from, covering each and every business niche.
Time-saving solution
It goes without saying that your time is precious.
You likely have long to-do lists day in, day out. You just can't spend huge amounts of time creating a website.
Website builders allow you to set up your site in a snap. Alongside ready-made templates, they offer you a wide range of customization options. In general, customization of any element requires just a couple of clicks.
As a result, you can give your website a personal touch in the blink of an eye.
High cost-effectiveness
Do you know one of the main reasons one-third of small businesses don't have a website? According to the Clutch Survey, the second reason named by the owners (26 percent) is high cost.
Thanks to online website builders, getting a powerful website up and running doesn't mean breaking the bank.
Firstly, there's a wide range of pricing plans so it's possible to find one that keeps to your budget.
Secondly, some website builders offer you a free plan. The free plan isn't a synonym of poor quality. It could simply mean that some premium website builder features (e-commerce or blog functionalities) aren't available.
Thirdly, even if you choose a premium plan it is likely to still cost less overall than purchasing professional services.
Which Platform Boasts the Best Website Builder Features?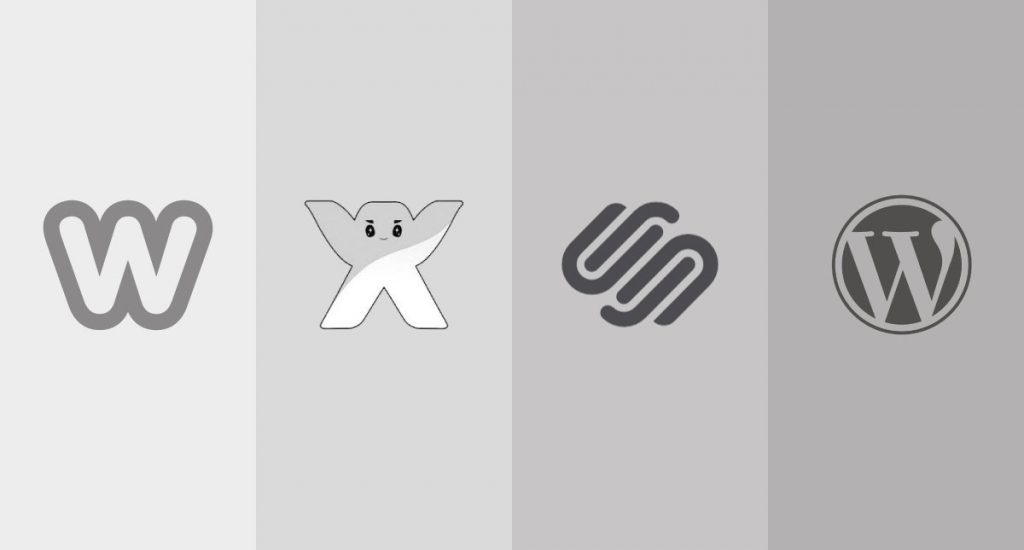 There's no objective unequivocal answer to this question.
There is a whole industry dedicated to helping you make your own websites.
From low-code tools like WordPress to landing page specialists like Leadpages.
However, we're principally concerned with no-code platforms that can quickly and easily help you build small or large websites; great all-rounders which absolutely anyone can use.
Whether we turn to the Statista research, Datanyze survey, or BuiltWith study, the leaders are the same:
Nevertheless, it's not always the best thing to base your choice on popularity only. Your business is unique. That's why your business needs and requirements should become the decisive factor.
These different options can give your website different looks and feels. Squarespace could be great if you're a photographer exhibiting your work, whereas Shopify might be better if you want to sell that content?
You'll have to play with the options to find which is right for you!
How to choose the best do-it-yourself website builder
When you start to create a website, the right choice of the website builder is vital. It will determine both the smooth flow of the process and the quality of the final result.
In fact, a wrong choice may mean not only the useless waste of your time and effort, it may turn the process into a real nightmare.
Not all online website builders are created equal; each of them has its own pros and cons. Some are better for personal blogs where others shine when it comes to e-commerce. That's why before studying and comparing website builder features you should clearly see your purposes and priorities.
Here is a list of the basic questions to answer before taking a decision:
How much can you afford to invest in a website?
What is your level of experience in design?
What types of content (images, video, and audio) will you include?
Is blog functionality among your primary requirements?
Do you need e-commerce options?
Is there a free trial period?
As soon as you go through this list, you are ready for the deliberate choice. Next, it's time to concentrate on the website builder features.
Website builder features you need to consider
When planning a website you dream that it will shine on the web; attractive and functional at the same time.
The look and performance of your website fully depend on the website builder features available.
Here are the most important ones to consider when choosing a DIY website builder, which we as HostFiti Website Builder offer.
Ease of use
The Clutch survey has found out that only 22 percent of people dealing with website builders are advanced users. Do you belong to these 22 percent? If not, ease of use should become one of your primary considerations.
Don't forget that you've chosen to employ a website builder to lighten the creation of a website. So, be careful not to get stuck with the one that requires an IT master's degree.
An online website builder should be simple and straightforward, with a user-friendly interface, and a short learning curve. It should offer you an accessible and intuitive drag-and-drop website editor.
What's more, it should provide you with useful guides and tutorials on website creation. Of course, it's a big plus when these guides are interactive.
In short, a website builder should remove stress and minimize effort.
Responsiveness
Statcounter states that mobile usage has reached 49.06 percent by the end of 2018. As a result, it has exceeded the desktop (47.2 percent) and the tablet (3.74 percent) usage rates.
This means that your future website should look great and perform well on any device. Otherwise, you can simply lose more than half of your visitors. That's why responsiveness of website builder themes matters.
Responsive websites automatically adjust to the type of device your visitor uses. As a result, images and texts render flawlessly. Thus, you provide your audience with the great user experience they deserve.
According to Hosting Facts Stats List, websites compatible with mobile devices can help to drive revenue. They estimate that 45 percent of all e-commerce will be conducted on mobile devices by 2020.
Cross-browser compatibility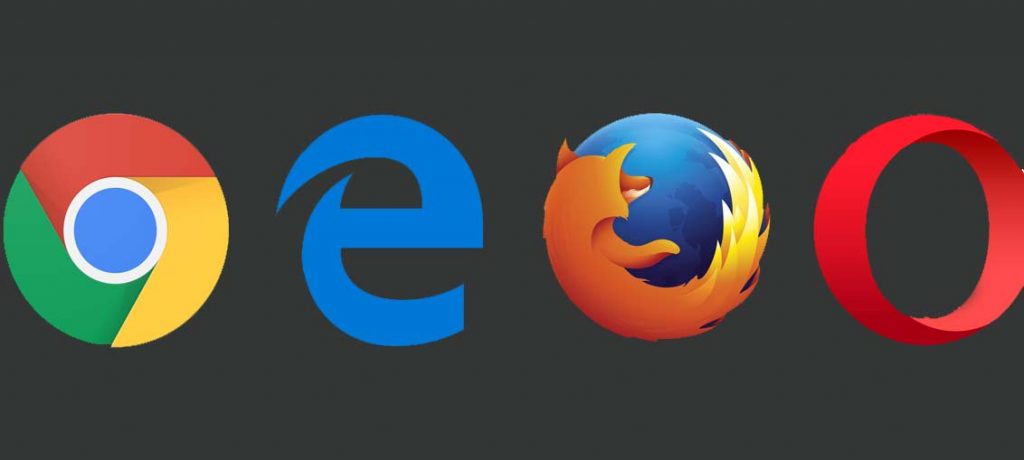 Will your online visitors use one and the same browser to access your future website? Unlikely.
The problem is that not all technologies are fully compatible with each other. The features of browsers differ. Therefore, something that looks appealing in Chrome may fail in Safari.
If your visitors aren't able to interact with your content, they won't change the browser. They will simply leave the website and go to your competitors. That's why cross-browser compatibility is important, both in choosing your solution and in testing your website.
Image galleries
An image is worth a thousand words. It's not surprising. Scientific research states that 60 – 65 percent of people are visual learners. This means that they absorb and recall information best by seeing. Why not make use of this knowledge working on your website?
First, image galleries breathe life into your website content. Secondly, they are a great way to showcase your products or services in the best possible light. Thirdly, they help your visitors better perceive and memorize the information.
Website builders offer you various kinds of galleries. Normal format options might include grid, carousel, and slider galleries. However, galleries alone aren't enough.
While examining website builder features keep in mind that the capability of image editing is a must. It will enable you to resize, crop, rotate, and add image effects right from your editor.
Form builders
When creating a website you intend to interact with your potential customers. To enable this interaction, you might want to have forms that help your customers get in touch.
When surveying your options, make sure that you'll have the ability to create forms easily. Good website builders let you customize the form fields to suit your needs. This customization can allow you to create registration, subscription, and contact forms.
You may be able to gather information about your visitors or sign them up for your newsletter. You'll also give your visitors the opportunity to contact you with questions, complaints, and compliments.
Social media integration
You know that using social media for marketing purposes increases exposure and traffic. BigCommerce research claims that online stores with at least one social account have 32 percent more sales.
If you treat your business seriously you'll want to implement social media marketing as a part of your business strategy. That's why you should consider social media integration features and sharing buttons.
These features can lead your visitors to your social pages for further interaction, while also enabling your visitors to share your content via their social accounts.
SEO integration
According to Internet Live Stats, Google now processes over 40,000 search queries every second. It translates to over 3.5 billion searches per day and 1.2 trillion searches per year worldwide.
The Telstra Report found 83% of customers believe using search engines is 'important' or 'very important' when finding a business. Furthermore, 47% of customers use a search engine to find or research a small business at least once a day.
The conclusion is evident. Your website should be at the top of the search results which are most relevant for your business needs.
Good DIY website builders offer you various options for implementing SEO. Meta keywords and descriptions, webmaster tools integration, and sitemap generation will definitely help make your website rank higher.
Website analytics
Web analytics solutions are the core for developing and improving your business strategy. Thanks to them you will be able to track daily visitors and analyze their interaction with your website.
You'll get an amazing opportunity to determine the content that arouses more interest. At the same time, you'll find out which pages should be improved.
While choosing a website builder, look for one that offers tools for website analytics. It may be either the integration of third-party analytics services such as Google Analytics or a built-in solution.
Professional customer support
If you are a beginner there may be situations when you require professional help and advice. Even though you are a pro, it still may happen that you'll need some additional assistance.
Before taking the final decision on which product you want to choose to build your website with, pay attention to the options available for customer support. As a rule, it is free of charge and available 24/7. It may include live chats, phone calls or emails.
It's also wise to read a number of customer reviews. They will help you determine the level of customer satisfaction.
Choose the right DIY website builder for your needs
If you're looking to set up a website for your business without needing to code or have refined photoshop skills, then the kinds of tools mentioned in this article should be a great help to you.
The sign-up process is typically simple and most are fairly easy to navigate and learn.
You don't have to be a pro to make your own website. You could do it today yourself!
Still not convinced or not interested in designing your website yourself. Then hiring a website developer may be a better option for you. See how much a website should cost in Kenya.
Do you think this article will help someone? Don't forget to share.
Subscribe to be notified about new marketing, entrepreneurship & web development posts.
Make a Professional Website using HostFiti Website Builder
Having a professional business website helps you establish credibility as a business. Make your professional website using our drag and drop website builder in minutes and make it convenient for your customers to contact you.
Starting from Kshs 3999/yr inclusive of bulk SMS, hosting & unlimited email accounts.