We've just added a new and easier way for you to log in to your website: Passwordless Logins.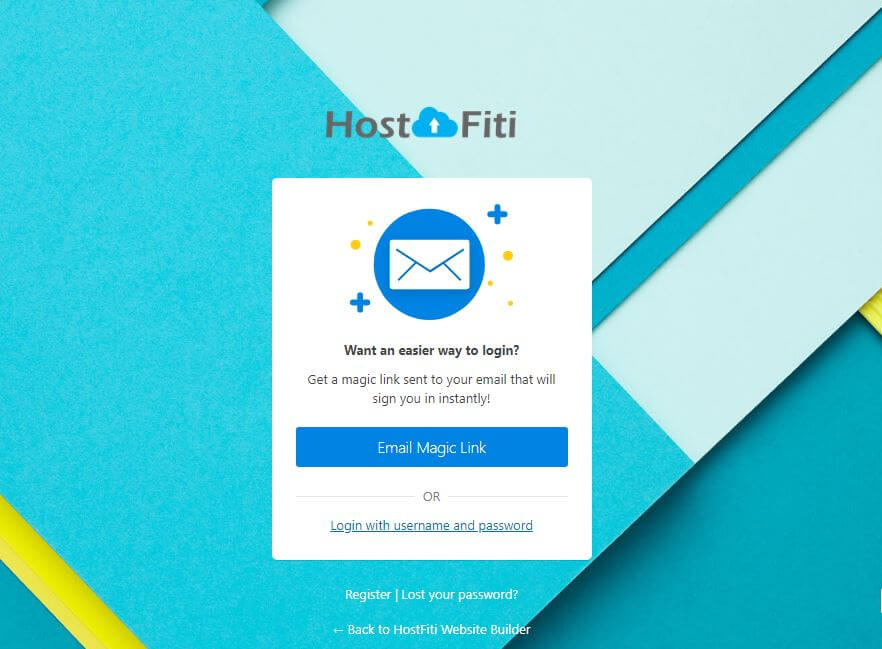 The Problem With Passwords
If you pay attention to the news surrounding cybersecurity, you have probably heard that all of the major tech companies are on a mission to kill passwords. At first, that may sound a little jarring. As long as there have been computers, we have used passwords to secure them. However, passwords by themselves are not a good way of proving identity, and we can do better.
Why? Password best practices are a hassle to implement and most users aren't willing to add extra steps to the login process, even if it means verifying their identity in a more secure way. When given a choice, people will all choose convenience over security. The reason why 90% of Gmail users don't use two-factor authentication is that it adds an extra step in their already busy day. Only 12% of people use a password manager because they are too tired to think about having to manage something else. According to research done by Google, using Two-Factor will prevent 100% of bot attacks and 99% of bulk phishing attacks. We understand why people don't follow security best practices, but it doesn't make it any less important.
Introducing a Better Way to Secure Your Site: Passwordless Logins
Passwordless login is a new way to verify a user's identity without actually requiring a password to login. Passwordless login is both safe and simple, increasing the likelihood that the average person will secure their account. Passwordless logins lock down your accounts and are much easier to use than traditional credentials.
You may already be using a form of passwordless login without realizing it. For example, if you are using a thumbprint or Face ID to open your phone, you are using a form of passwordless login. Keep in mind that a passwordless login doesn't necessarily mean a password isn't assigned to the user. Your phone still requires you to set a password or a PIN, but you do not need to enter one every time you unlock your phone.
The Passwordless Login method will send you an email with a "magic link," or a link that will log you into your website with a click of a button. This way, the passwordless login requires you to have access to the actual email account associated with the user, providing another layer of security.
How the Passwordless Login Method Works
The first thing we see on our login page is a place to choose to use the passwordless option (Email Magic Link) or login using your username and password. Click the Email Magic Link button to send the email containing the passwordless login link.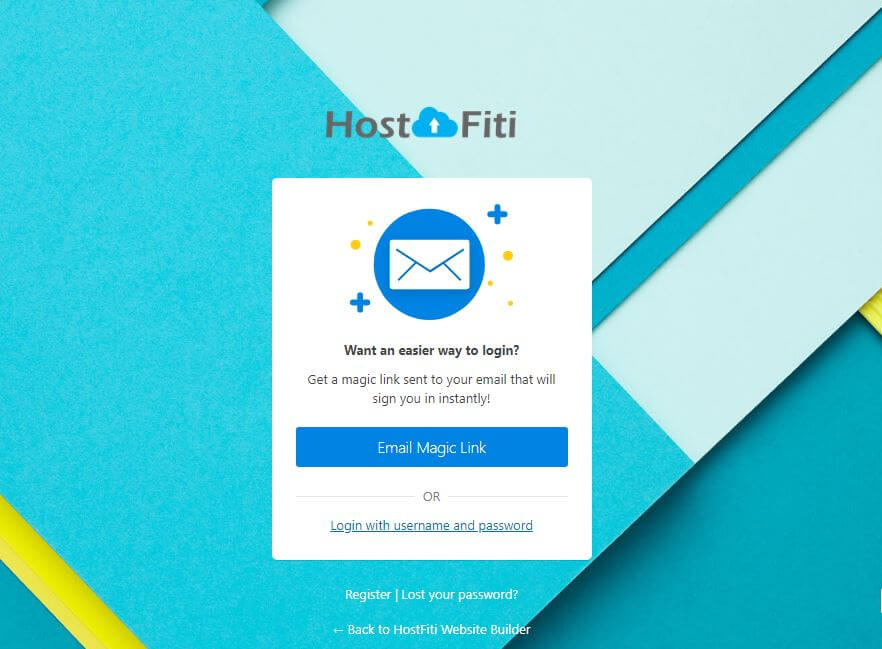 You will now see a message confirming the email has been sent.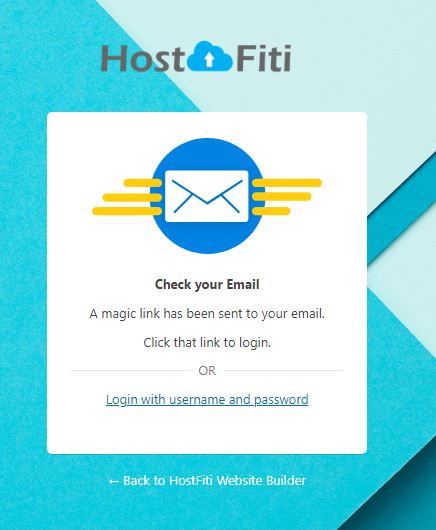 In your email inbox, open the Magic Link email and click the Login Now button to login to your website.

Do you think this article will help someone? Don't forget to share.
Subscribe to be notified about new marketing, entrepreneurship & web development posts.
Make a Professional Website using HostFiti Website Builder
Having a professional business website helps you establish credibility as a business. Make your professional website using our drag and drop website builder in minutes and make it convenient for your customers to contact you.
Starting from Kshs 3999/yr inclusive of bulk SMS, hosting & unlimited email accounts.