Link building is the process of acquiring links from other websites to your own. There are many techniques for building links, and while they vary in difficulty, SEOs tend to agree that link building is one of the hardest parts of their jobs. Many SEOs spend the majority of their time trying to do it well. For that reason, if you can master the art of building high-quality links, it can truly put you ahead of both other SEOs and your competition.
The higher the number of backlinks to your website (from reputable websites), the higher your SEO score (Domain Authority). Effective link building positions your website as a quality, trustworthy and relevant resource, which in turn drives your site rankings high on Google.
Here are three strategies for link building campaigns
Create exceptional content such as infographics or blog posts people may be interested in linking to.
Guest blogging in reputable sites and linking back to your site.
Use of Ego Bait: Ego bait is a piece of content that plays on the egos of the people who are featured within that content. The hope is that, by being included, these people feel better about and are more inclined to share the content with a link.
Benefits of SEO link building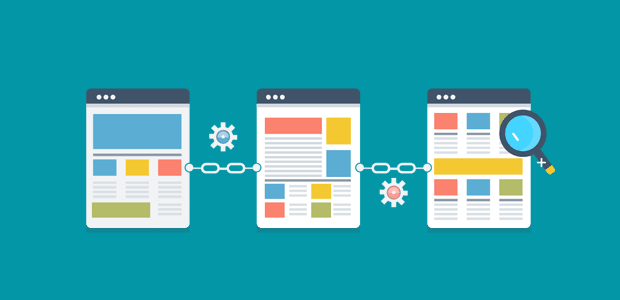 1.Helps Google find your new page
What would happen if you were asked to travel to a small city suburb you have never been to without a map? The answer is simple. You would either lose your way or waste time trying to find your way.
So, you need a map to save time and ease the process of finding your way to the city suburb. Similarly, you need backlinks to get people to find your website easily. Backlinks lead to faster indexing of your website and higher search rankings.
2.Brand name exposure & visibility
For digital marketing specialists, investing in great content comes with investing in visibility strategies. Link building through the website, tweets, blog posts, social media shares, is just one of the strategies you can use to display your brand to a wider audience. People trust links. So, by creating link building, you increase the visibility of your goods and services in the Google search engine.
High-quality links signal to Google that you are providing user-centric content that attracts the reader's attention and boost online referrals.
3.Boosts site authority and reputation
Backlinks boost your domain authority, page and link authority. The links signal the value of your content and point visitors to the best possible direction to find results for their search query.
So, obtain high-quality links from reputable websites to drive traffic to your website and get people reading your content.
4.Create new relationships. Good content attracts visitors to your site
Clicking on the backlinks can create a spiral of actions. A visitor on your page will connect and follow your social media pages, subscribe to your RSS feeds and bookmark your blog.
A high-quality link builds relationships in three ways.
By adding value to the website linking out.
By bringing your business and a potential consumer together without using search engine rankings.
By adding value to the website that is linked.
Final Thought
Link building is one of the online marketing strategies worth investing your efforts. Invest in link building today to leave a valuable mark on the link equity table.
Do you think this article will help someone? Don't forget to share.
Subscribe to be notified about new marketing, entrepreneurship & web development posts.
Make a Professional Website using HostFiti Website Builder
Having a professional business website helps you establish credibility as a business. Make your professional website using our drag and drop website builder in minutes and make it convenient for your customers to contact you.
Starting from $14.99/mo inclusive of bulk SMS, hosting & unlimited email accounts.