Every day, thousands of publishers benefit from a recurring cash inflow by partnering up with other companies via affiliate programs.
Affiliate marketing is one of the best ways to monetize your blog, especially when you don't sell products or services. Joining an affiliate program can get you exclusive access to new content and special deals for your audience — all while earning you more money.
There are many different types of affiliate programs, ranging from online courses to website builders to marketing and business affiliates. Here, we're going to explore the affiliate programs in Kenya with the highest earning potential to ensure you're able to make money off the content you provide.
But first — what exactly is an affiliate program?
What is an Affiliate Program?
Simply put, an affiliate program is an agreement in which a business pays another business or influencer ("the affiliate") a commission for sending traffic and/or sales their way.
This can be achieved through web content, social media, or a product integration. The affiliate gets a unique link (an "affiliate link") from which clicks can be tracked — typically using cookies.
You will often come across the terms "cookie length" or "cookie life", which simply define how long the cookie will be tracking the user's online activity.
For example, if a cookie has a 30-day life, your referral needs to make a purchase within 30-days of clicking your affiliate link in order for you to get paid — otherwise the lead will no longer be trackable.
Best Affiliate Programs
1. HostFiti Website Builder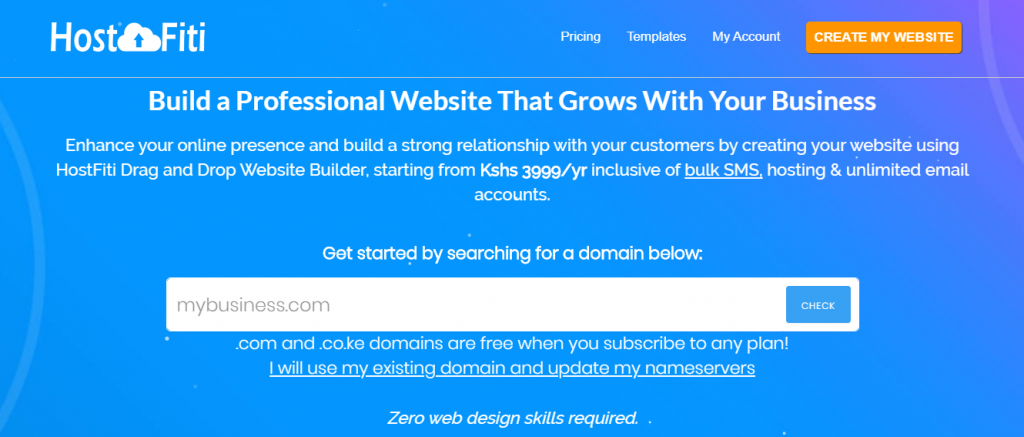 Commission: 20% – 25%
Cookie life: 45 days
HostFiti's mission is to help small business owners create an online presence by providing them with an easy to use website builder where they can create their professional websites at affordable rates.
As a HostFiti affiliate, the commission you'll receive will depend on the affiliate tier. When you join HostFiti's affiliate program, you gain access to a large creative inventory, including videos, banners, and copy examples, all designed to help you earn the most commission possible. Plus, you can cultivate a one-on-one relationship with the HostFiti affiliate team who are all dedicated to helping you succeed.
2. Travelstart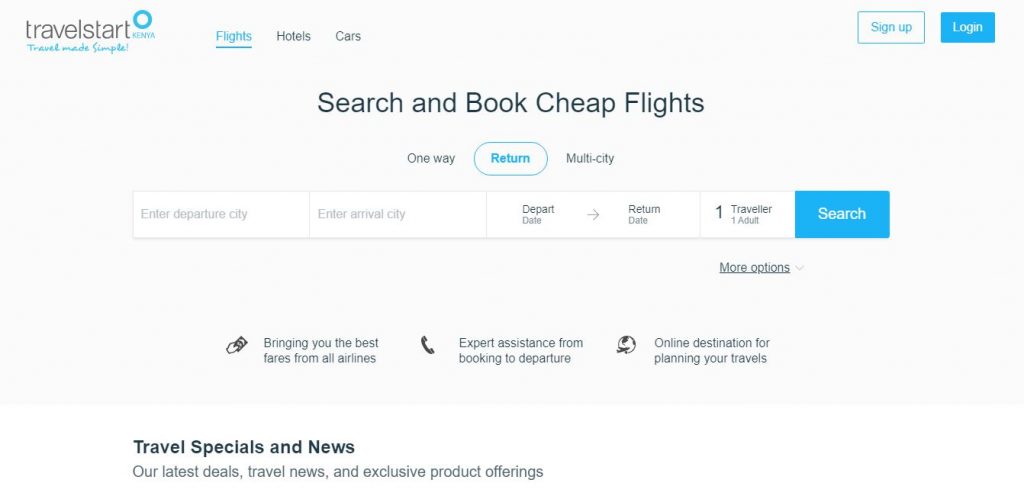 Commission: Flat Rate: Kshs 400 per domestic booking and Kshs 1200 per domestic booking.
Cookie life: No information provided .
Travelstart is a leading online travel agency that helps today's business and leisure travellers search, compare and book the best flight, hotel and car options with all their favourite airline and accommodation suppliers.
Their affiliate program is powered by Impact Radius and their campaign creatives (promotional materials) include: banners, promo codes, display banners etc.
3. Kilimall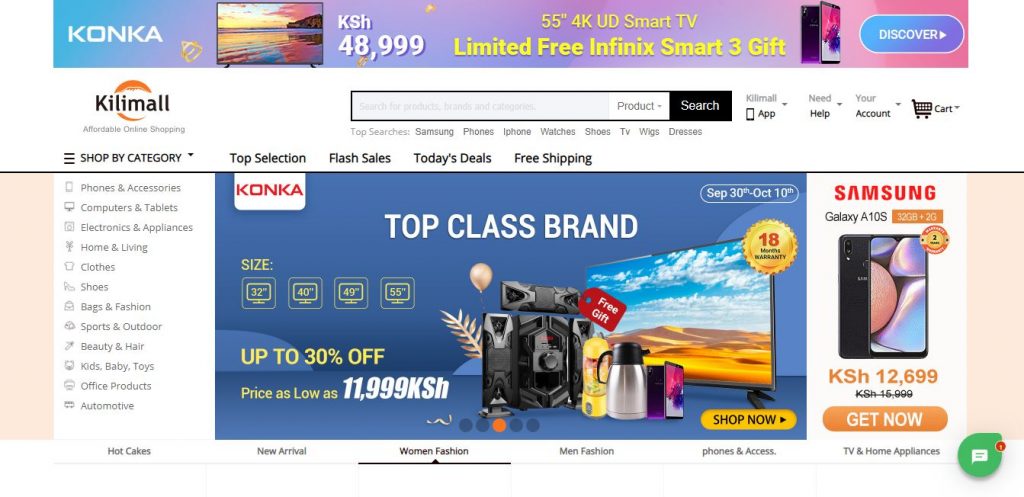 Commission: 2% – 8% depending on product category.
Cookie life: No information provided .
Kilimall is one of Kenya's largest online shopping mall. It was launched in July 2014 with the mission of becoming No.1 E-commerce platform in Africa. Kilimall serves a retail-customer base that continues to grow exponentially, offering products that span various categories including electronics such as smartphones, laptops, subwoofer etc, Clothing, Home Appliances, Fashion bag, Baby Products, makeup and much more.
Kilimall also provides training materials for their affiliates to enable them sharpen their affiliate marketing skills. So if you're a beginner in the affiliate marketing field, feel free to check out their materials or read our article, What is Affiliate Marketing.
4. iPay Africa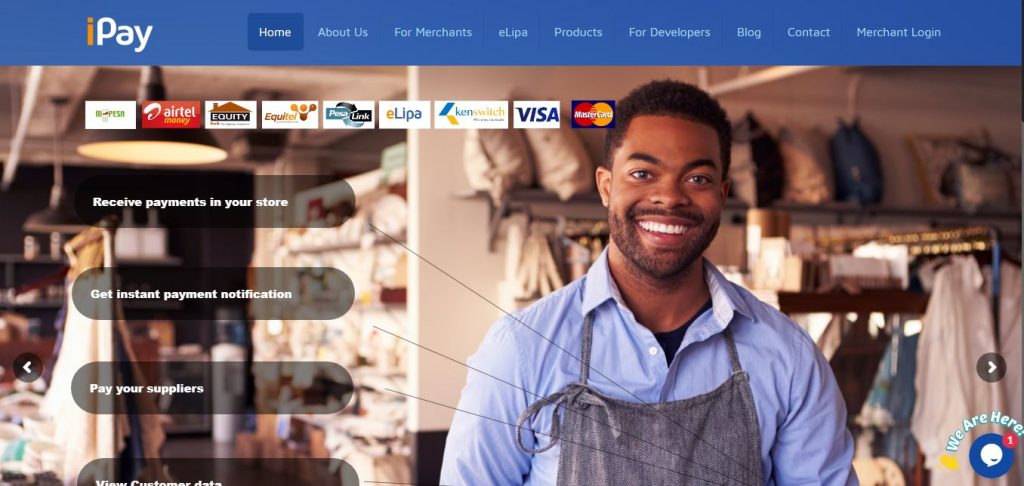 Commission: 10%
Cookie life: No information provided .
iPay is an innovative payments processing solution and payment gateway for Africa. It is an easy-to-use payments processing system that incorporates VISA, Mastercard, Kenswitch, M-PESA, Airtel Money & eLipa wallet modes of payment. Transaction commissions range from 2.5%
You can earn up to 10% commission of iPay Commission fees throughout the Merchants transacting lifetime .
5. Topserve – Cake Decor Accessories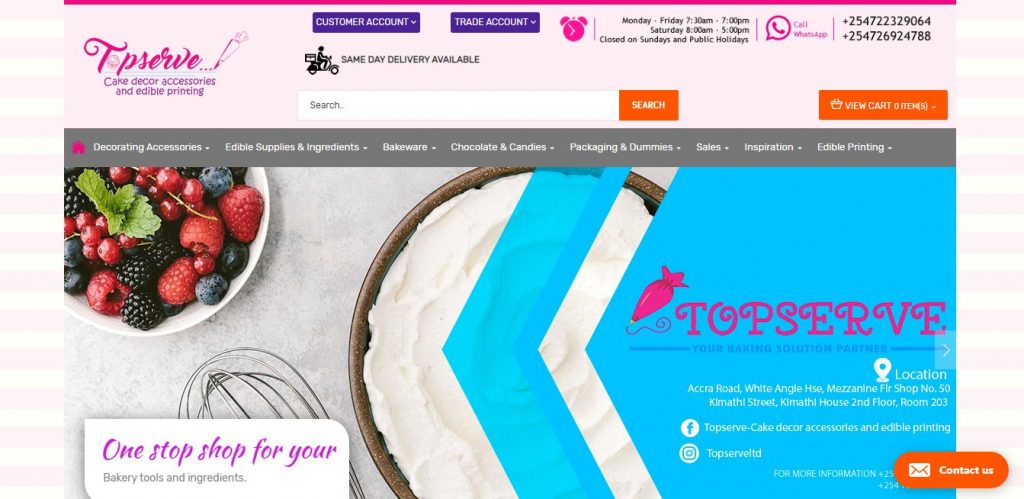 Commission: 5%
Cookie life: No information provided .
Topserve is a company that specializes in quality accessories used in cake decor,packaging as well as edible photo printing. If your niche is in the baking industry, this is a must join affiliate program.
Ultimately, when deciding which program to choose, there are many key elements to keep in mind, including how established your online following is, and how much you want to earn.
And, most importantly — who is your audience, and what are they interested in?
Think about what your website visitors or your social media followers need and could benefit from, and choose an affiliate marketing program that will let you promote products in support of that.
Tech Hood 254 is a YouTube channel that offers great tips on how to earn online. Learn more here.
Did we miss any affiliate programs in Kenya with high earning potential? Let us know.
Do you think this article will help someone? Don't forget to share.
Subscribe to be notified about new marketing, entrepreneurship & web development posts.
Make a Professional Website using HostFiti Website Builder
Having a professional business website helps you establish credibility as a business. Make your professional website using our drag and drop website builder in minutes and make it convenient for your customers to contact you.
Starting from $14.99/mo inclusive of bulk SMS, hosting & unlimited email accounts.